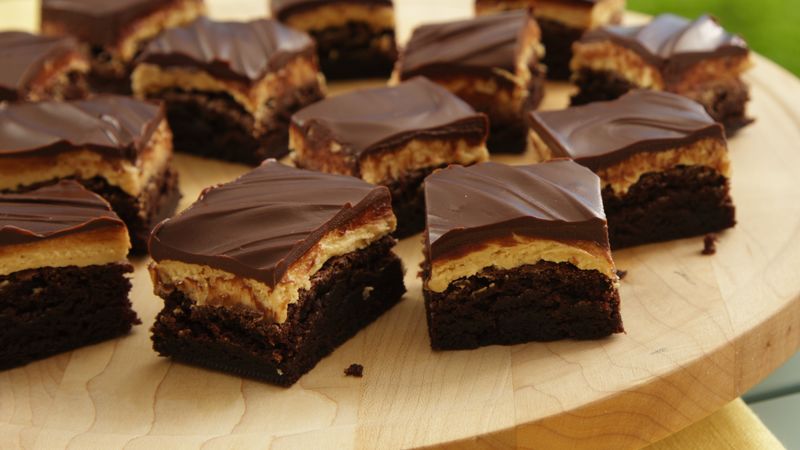 Craving chocolate and sweet peanut butter all wrapped up into one indulgent bar? Start with a no-fail brownie mix, then add layers of peanut butter and melted chocolate chips. Yum.
This is one of my go-to recipes when taking "something" to a gathering I attend a few times a year. It never fails to please and there are never leftovers to take home. Betty's website also has a gluten-free version of these, but I've not tried it.
If you decide to make and serve this, I suggest cutting the pieces small as they are very rich, but some people will still take 4 or 5 at a time. They really are that good!