Discussion Starter
·
#1
·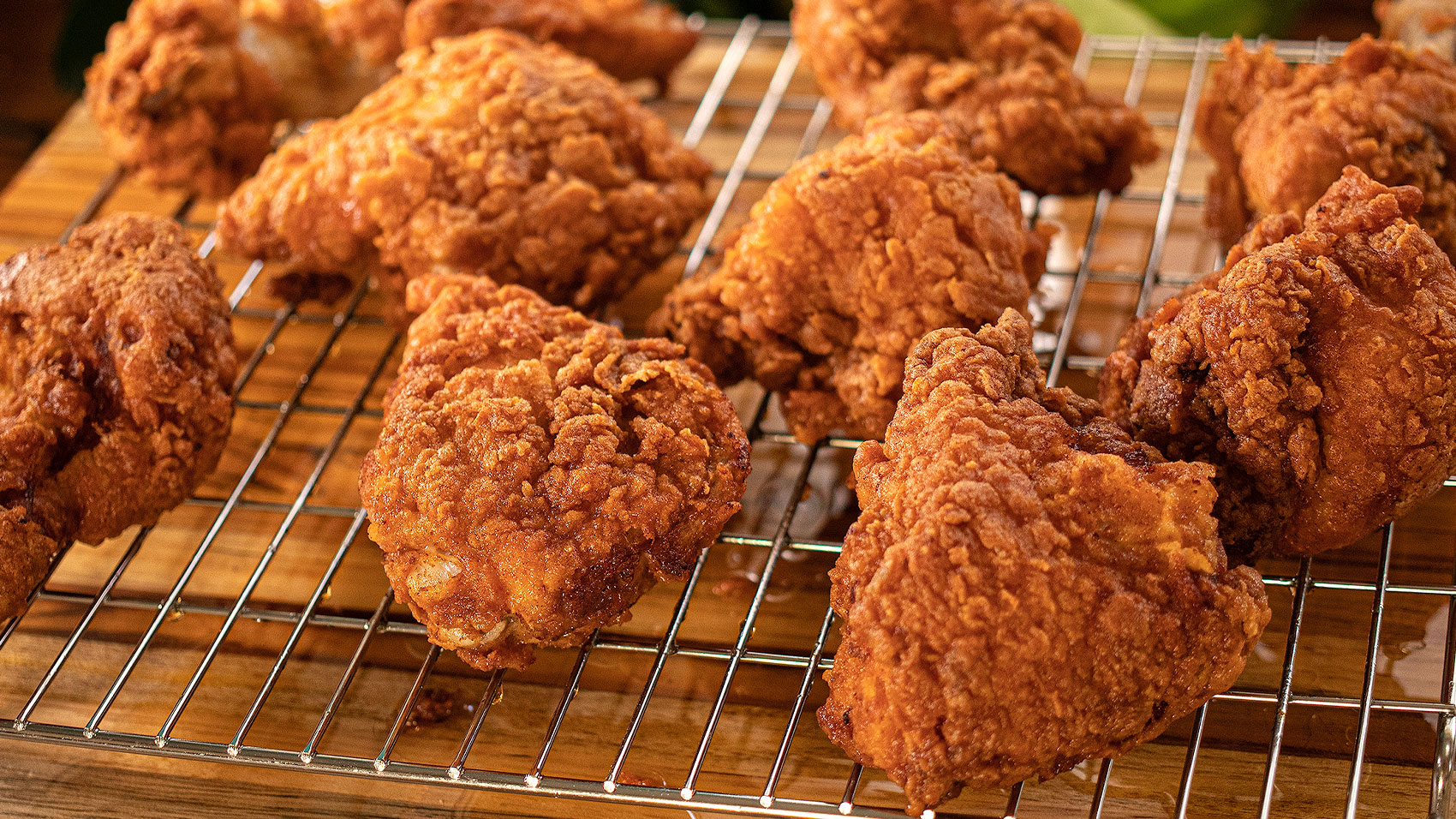 Ran across this article.
Welcome to Eater's fast-food fried chicken bracket
www.eater.com
Bones
Popeyes signature fried chicken (1): If there's a favorite to take it all, this is it. Popeyes Louisiana Kitchen's chicken sandwich was a bedlam-causing sensation; the biscuits are a surefire party hit. But here we'll focus on its signature fried chicken.
KFC original recipe fried chicken (2): The Colonel's secret recipe is known the world over. And the brand — from its ads to its merch — is strong, but how does its fried chicken stack up in terms of taste?
Jollibee Chickenjoy (3): The Filipino fried chicken chain made its U.S. debut in 1998 and has since developed a cult following for its chickenjoy, what the chain calls its bone-in fried chicken, as well as its meat-topped spaghetti (though that won't be a factor for judging here).
Church's original fried chicken (4): Church's started in Texas but has since grown to 890 locations in 26 states plus Washington, D.C.
No bones
Wendy's Spicy Nuggets (1): Wendy's spicy nuggets have some serious fans among the Eater staff, but how will they stack up in a head-to-head?
McDonald's Chicken McNuggets (2): These are the chicken nuggets that are almost a proprietary eponym.
Burger King chicken fries (3): Burger King does have chicken nuggets, but it also has chicken fries, and whether or not this is the superior shape will be determined herewith.
White Castle Chicken Rings (4): Perhaps the most baffling of fried chicken shapes, the chicken ring is, for those unfamiliar, like a nugget but shaped like a small, flat doughnut.
Sandwiched
Chick-fil-A Original chicken sandwich (1): Chick-fil-A is deservedly criticized for its donations to anti-LGBTQ groups. Despite this, some people love Chick-fil-A for items like its chicken sandwich, a boneless chicken breast, breaded and fried in peanut oil, plus dill pickle chips on a buttered, toasted bun.
Shake Shack Chick'n Shack (2): Danny Meyer's ever-growing burger chain debuted its chicken sandwich to much fanfare in 2015. It's still made with breast meat, lettuce, pickles, and a buttermilk herb mayo.
Fuku chicken sandwich (3): The same year Shake Shack entered the chicken sandwich wars, David Chang launched Fuku to compete with Chick-fil-A. Fuku has since reached five states, and they happen to be states where we have staffers. Although the first Fuku sandwiches prioritized thigh meat, these days they're made with habanero-brined chicken breasts.
Bojangles chicken biscuit (4): Bojangles is famous for its chicken and biscuits — and was thus the natural choice as the lone biscuit sandwich contender on this list.
Sauced
Bonchon combo with half-and-half (1): This order from the Korean fried chicken chain evades any hard choices: You get both wings and drumsticks, half with soy garlic sauce and half with a spicy, gochujang-based sauce.
Wingstop wings and sauces (2): Wingstop is all about the wings, but it is also about the sauce, of which there are 11 options. Taste testers were empowered to order based on their preferences.
Panda Express Orange Chicken (3): Yes, the American Chinese food chain's signature dish (and the runner-up in 2020's Bowl Bowl) counts for this, too.
Del Taco crispy chicken taco (4): The Mexican-ish chain puts a fried chicken strip on a soft-shell taco, topped with lettuce, cheese, and sauce.